CPN (Maoist Centre) standing committee meeting kicks off
---
---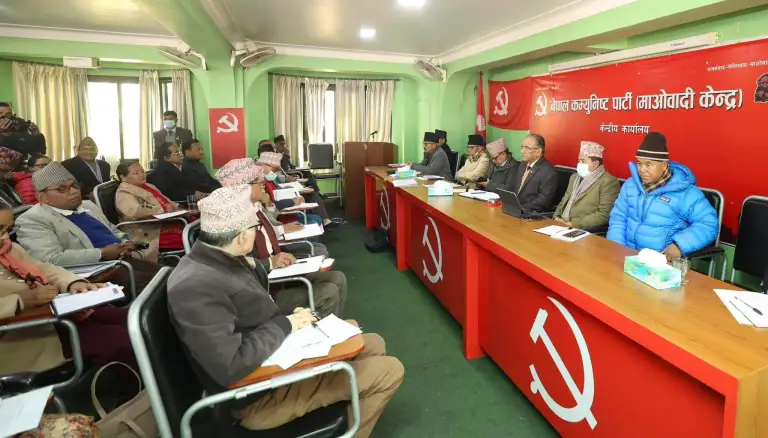 Kathmandu, 27th January: The standing committee meeting of the CPN (Maoist Centre) has kicked off at the party's main office at Perisdanda.
The meeting will discuss on the 'Brief Report on Latest Contemporary Topics' presented on Thursday by party Chair and Prime Minister Pushpa Kamal Dahal 'Prachanda'.
The standing committee meeting today will discuss the latest political situation and the election of the President and the Vice President, among other topics. It held discussions on party unification and expansion of party organisation on Thursday.
On Thursday, the party Chair Dahal had briefed the meeting on the election to the Member of the House of Representatives and Province Assembly, the party's overall situation following the election, the coalition forged in course of forming the government and the government's activities. RSS